Manufacturers of medical devices need molded rubber products that are safe, clean, and biocompatible. Medical molding may also require the use of materials that are FDA approved or USP Class VI compliant. Injection, transfer, and compression molding are precise and efficient, but medical device manufacturers may also need over-molding, bonding, insert molding, sterilization, and packaging services.
The Rubber Group molds rubber products for medical devices and provides a full range of value-added manufacturing services. With our expertise in prototyping and design for manufacturability, leading OEMs trust us to help them bring medical devices to market. Learn more about the molded rubber products we make, the materials we use, and the standards and applications we meet.
Rubber Products for Medical Devices
The Rubber Group is a preferred supplier for medical device manufacturers who need custom molded products ranging from silicone seals to multi-component assemblies. Examples include:
Surgical handles
Peristaltic pump tubing
Medical-grade gaskets
Medical grommets
Food-grade rubber parts
USP Class VI silicone seals
Sterilization mats (example below)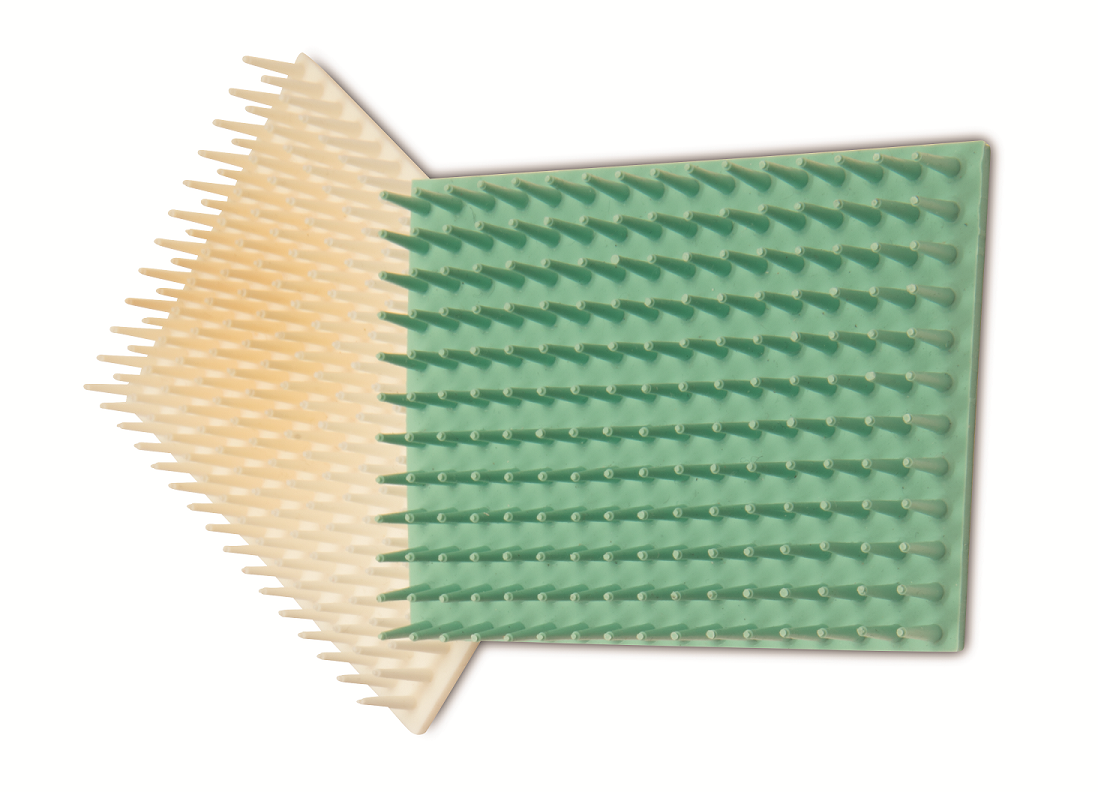 Rubber Medical Materials
The Rubber Group molds medical rubber products from silicones, a family of elastomers that provide environmental sealing and electrical insulation. In addition to withstanding a wide temperature range, medical silicones provide flexibility and long-term durability. They also have low rates of outgassing and can be filled with metal or metal-coated particles to provide EMI shielding for medical electronics. Other elastomers that are used with medical devices include neoprene, nitrile, and Viton™.
Standard and Approvals
The Rubber Group molds products such as medical gaskets from FDA approved rubber and USP Class VI compliant elastomers. Rubber that is FDA approved meets stringent requirements from the U.S. Food and Drug Administration. Elastomers that comply with USP Class VI have clear histories of biocompatibility and have been tested for toxicity.
Molded Rubber for the Medical Device Industry
The Rubber Group is a trusted component supplier to OEMs across the medical device industry. With our expert molding and value-added manufacturing services, we support design generation, integration, and validation for medical device manufacturers. To request a quote or for more information, contact us.