Sterilization mats cushion and protect medical devices, surgical instruments, and dental tools during sterilization, the process of destroying all of the microorganisms on the surfaces of items in order to prevent disease transmission. The Rubber Group molds sterilization mats that are designed to withstand various sterilization methods and that support cleaning and repeated use. Mats are produced in standard or custom sizes, come in custom colors, and are available in FDA-approved and USP Class VI-approved and compliant materials.
Contact us to learn more, or keep reading to learn about sterilization mat materials, sizes, and features.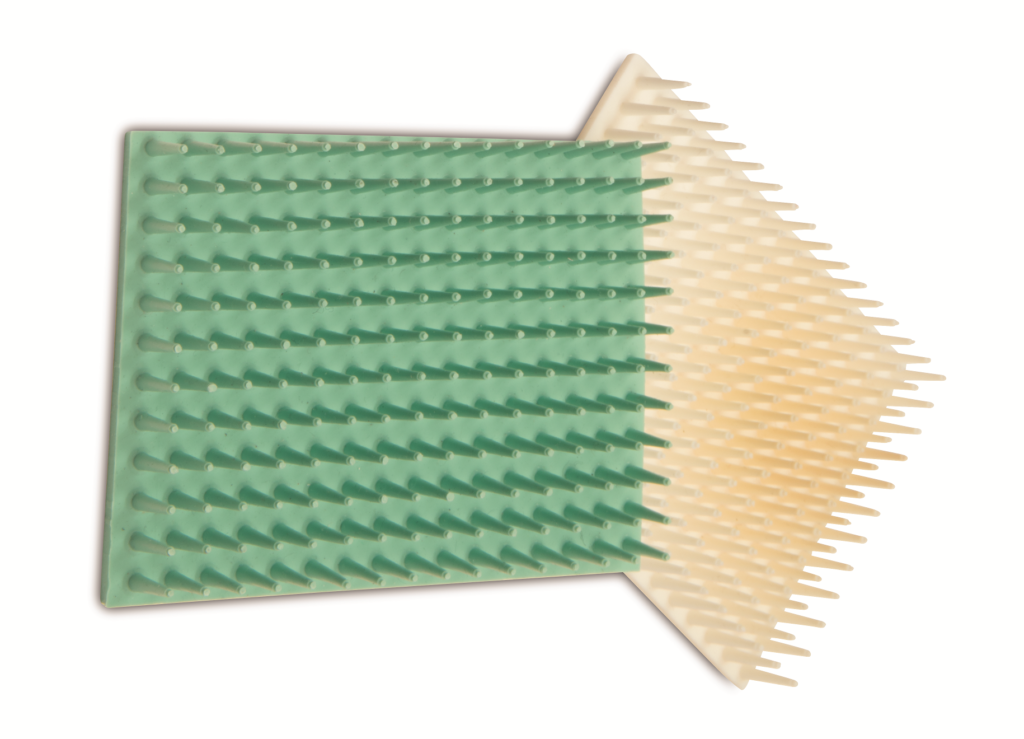 Silicone Sterilization Mats
Typically, sterilization mats are made of silicones, moisture-resistant elastomers that come in softer durometers and resist chemical and thermal degradation while maintaining their properties under extreme temperatures. The most common medical sterilization methods are moist heat (steam), dry heat, radiation, ethylene oxide (EtO) gas, and vaporized hydrogen peroxide. Chlorine dioxide gas, vaporized peracetic acid, or nitrogen gas are sometimes used instead.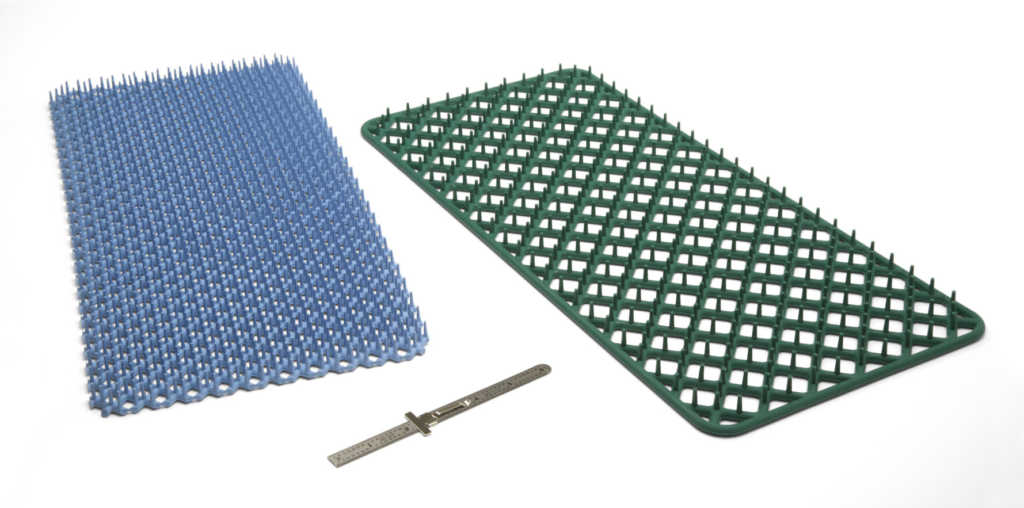 Silicone Mats for DIN Trays
To hold and cushion items, silicone sterilization mats contain raised structures that are often called fingers or nubs. Typically, they're shaped like circles, cylinders, triangles, or diamonds. They're also spaced uniformly apart and can have openings between them. Importantly, sterilization mats are designed to fit within a specific size of sterilization tray or container. The most common sizes refer to DIN EN 285:2016, a specification for steam sterilization. Most DIN trays come in half, full, one-quarter, and three-quarter sizes.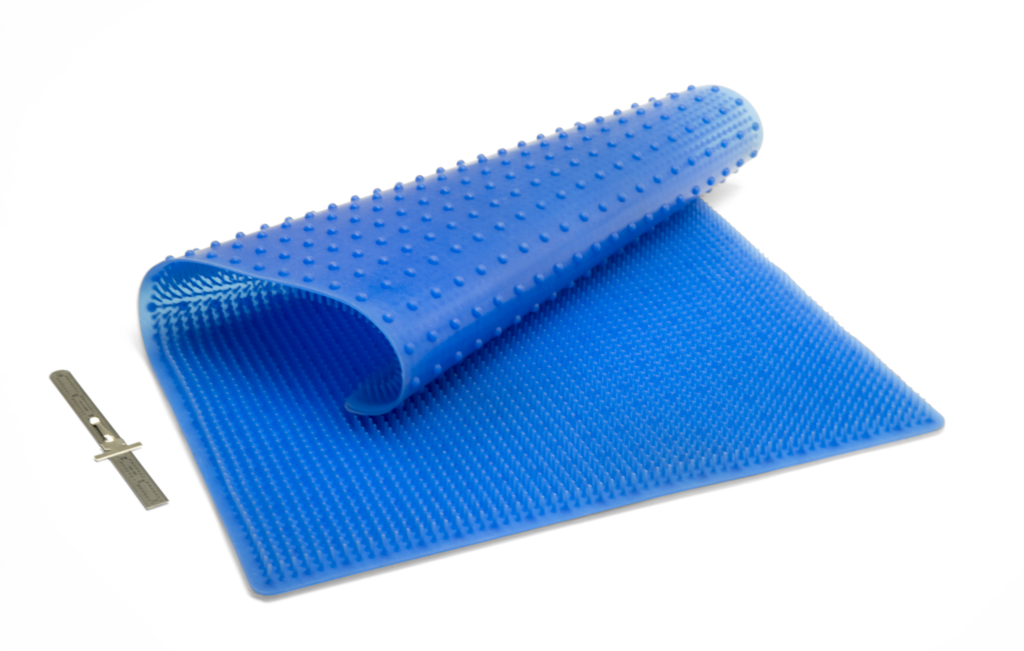 Sterilization Mats from The Rubber Group
The finger-like structures in sterilization pads, as these mats are sometimes called, help to reduce moisture collection and support greater airflow. Sterilization mats can also contain holes for draining, drying, and to improve circulation. Mats can have square or circular corners, and some mats have circular bumps on the backside. The Rubber Group can mold silicone sterilization mats with the features you need in the shapes, sizes, colors, and quantities you require. Full medical validation (IQ/OQ/PQ) is also available for your product.